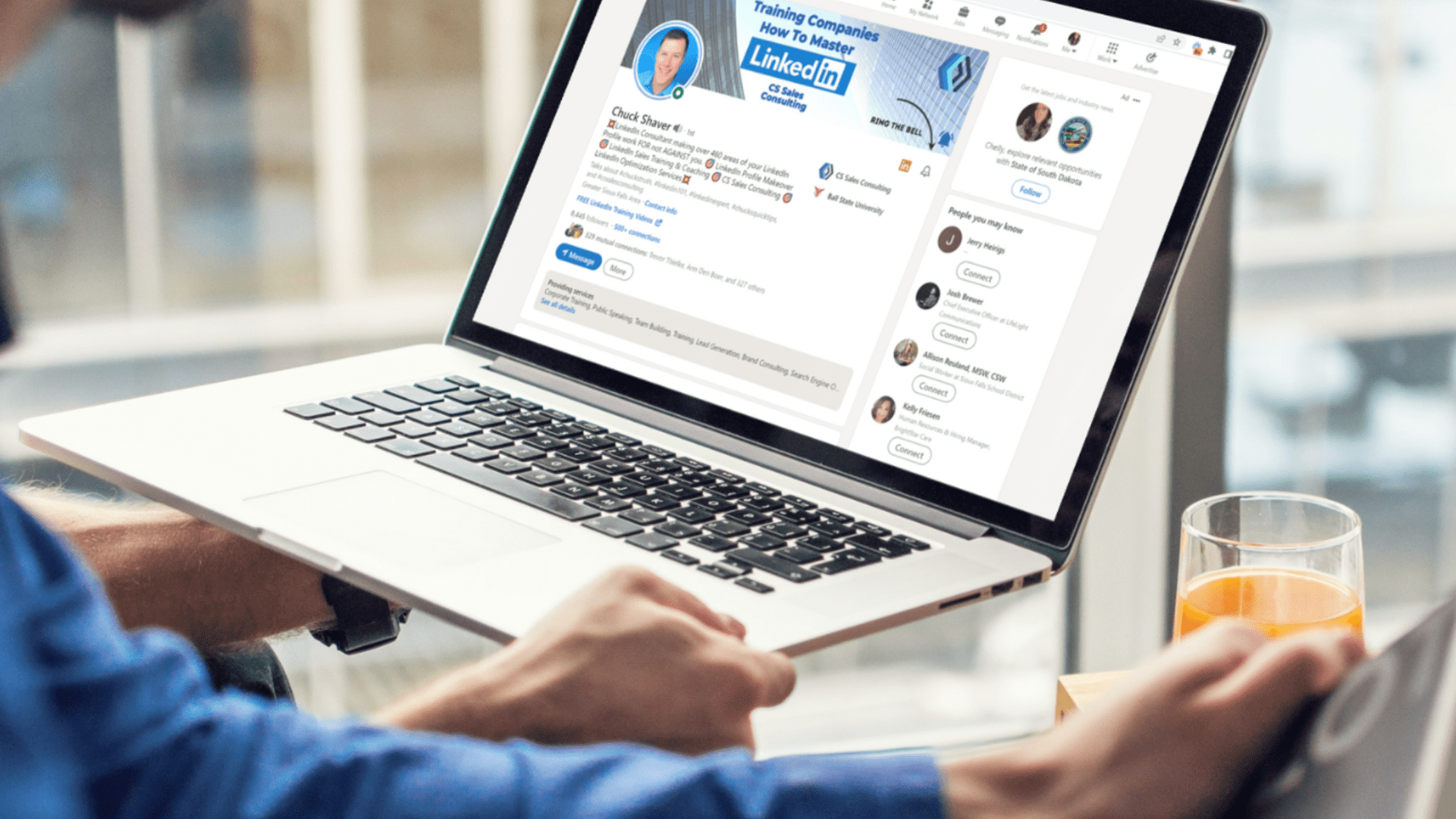 At The Agency, we have the privilege of working with exceptional clients who are dedicated to driving business success. Today, we are thrilled to shine the spotlight on CS Sales Consulting, a leading consultancy specializing in LinkedIn sales strategies and optimization.
Introducing CS Sales Consulting
CS Sales Consulting is a dynamic consultancy firm committed to helping businesses harness the power of LinkedIn for effective sales strategies and lead generation. With their expertise, strategic approach, and proven methodologies, they empower organizations to leverage LinkedIn's vast professional network and drive meaningful business results.
Driving Sales Success on LinkedIn
LinkedIn has emerged as a powerful platform for business professionals to connect, engage, and generate leads. CS Sales Consulting recognizes the immense potential of LinkedIn and partners with businesses to develop personalized strategies that maximize their LinkedIn presence and drive sales success.
Expertise and Industry Knowledge
The team at CS Sales Consulting brings a wealth of experience and expertise in utilizing LinkedIn for sales and lead generation. With in-depth knowledge of LinkedIn's algorithms, features, and best practices, they guide businesses on the path to LinkedIn success. Their consultants have worked across various industries, allowing them to offer tailored insights and customized solutions to clients from diverse sectors.
Tailored LinkedIn Sales Strategies
CS Sales Consulting takes a strategic approach to LinkedIn sales consulting. They collaborate closely with businesses to understand their target audience, objectives, and challenges. Based on this understanding, they develop tailored LinkedIn sales strategies that align with each client's unique goals, ensuring optimal engagement, lead generation, and conversion.
LinkedIn Profile Optimization
An optimized LinkedIn profile is essential for making a strong professional impression and attracting the right audience. CS Sales Consulting assists businesses in optimizing their LinkedIn profiles to effectively showcase their brand, expertise, and value proposition. They provide guidance on crafting compelling headlines, engaging summaries, and highlighting key achievements to create an impactful and memorable presence on LinkedIn.
Lead Generation and Relationship Building
CS Sales Consulting helps businesses unlock the potential of LinkedIn for lead generation and relationship building. They employ proven techniques to identify and engage with target prospects, nurture relationships, and convert connections into meaningful business opportunities. By leveraging LinkedIn's advanced search capabilities, they ensure businesses connect with the right people who are interested in their products or services.
LinkedIn Sales Training and Coaching
Recognizing the importance of continuous learning, CS Sales Consulting offers comprehensive LinkedIn sales training and coaching programs. These programs equip sales professionals with the skills and knowledge needed to leverage LinkedIn effectively. From understanding LinkedIn's features and functionalities to implementing effective engagement strategies, their training programs empower sales teams to drive results and achieve sales excellence on LinkedIn.
Partnering with CS Sales Consulting
If you're looking to harness the power of LinkedIn for effective sales strategies and lead generation, CS Sales Consulting is the partner you need. Their expertise, strategic approach, and comprehensive solutions set them apart as a trusted advisor in LinkedIn sales consulting.
Contact CS Sales Consulting today to discuss your LinkedIn sales objectives and discover how their services can empower your business.